Complete and fully automatic system for high speed packing of wafers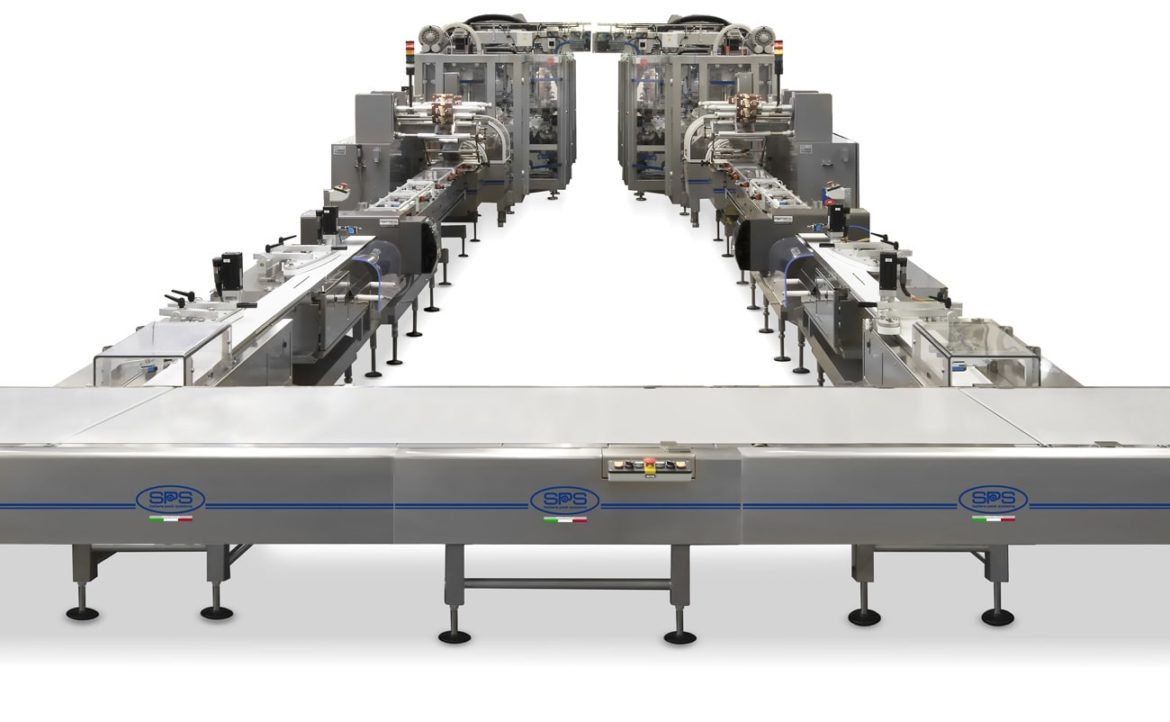 The system is designed to provide high flexibility in terms of pack configurations to be handled at high speed with a fully integrated robotic system supplied by Cama Group.

The line consists of a high-speed distribution unit that takes rows of wafers from a cooling tunnel and delivers them to a 2-leg packaging line.
On each wrapping leg, the single wafer is either directly wrapped or longitudinally cut and then wrapped depending on the required pack configurations.
Subsequently, the flowpack is rotated and deposited via an SPS high-speed rotary unit embodied into a Cama Group in-line high-speed robotic system for labeling.

The system represents an example of the technical and commercial partnership between PFM/SPS Group and Cama Group to provide customers a fully integrated primary and secondary packaging system.