Fully automatic system for high speed packing of biscuits on pile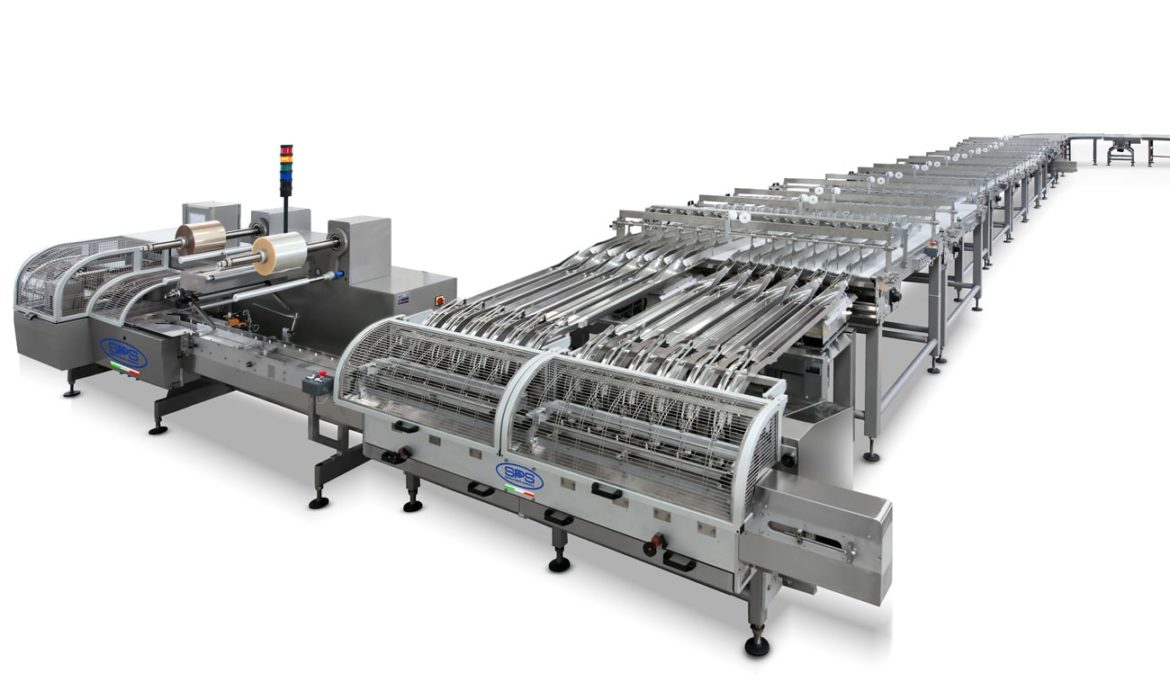 The system is extremely flexible in running different types of dry biscuits and sandwich biscuits, in different configurations.
Complete biscuit handling line starting from processing system to the primary wrapping for biscuits on pile creating and grouping.

The handling line is composed of a dribble board that directs biscuits between guide rails that adjust to handle the pressure of the product flow and speed. Vibratory conveyors align the biscuits as required and transfer biscuits into vertical channels where a loading system create a variable number of biscuit per pile and charge the pile into the wrapper's chain.
A high-speed full program wrapping machine completes the line.